Components, equipment and systems specialist, Powermite, alongside sister company, Proof Engineering, bring end-to-end cable and connector solutions for mining and industrial applications.
Powermite's rugged range of TPU mining cables with flexible Class 5 tinned annealed copper wire conductors has been specially designed to withstand the hazardous conditions typically found in open cast mining. The copper-screened mining cables' rugged design which incorporates a tough sheath, reduces the risk of cable damage and extends component service life.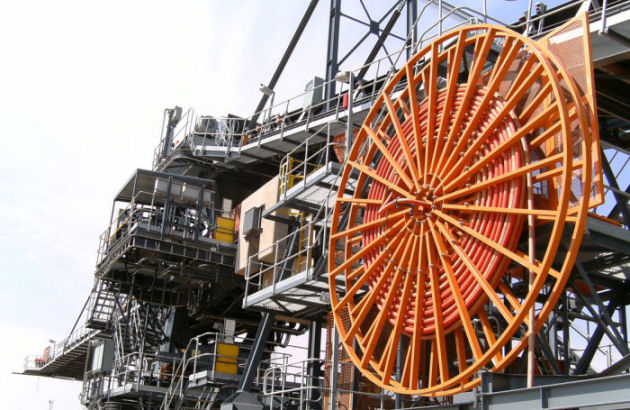 "The resultant low maintenance leads to increased uptime and improved productivity for the end-user," says Powermite Director, Donovan Marks. "In addition, the cables' orange / silver reflective tape, under an outer extra-heavy duty ICEA S-75-381 compliant TPU jacket, ensures easy identification, especially at night, which increases personnel safety and also reduces the risk of cable damage." 
The cables' insulation consists of ethylene propylene thermosetting compound and features a strippable semi-conducting core screen (triple extruded). The core assembly comprises three tinned copper/nylon braid screened power cores and three unscreened pilot cores.
The 67.4mm diameter cables which have a minimum bending radius of 550mm and a maximum recommended tension of 4.3kN, are suitable for use across a wide range of mining and industrial applications including electrically driven machines, movable electric apparatus in hazardous areas, portable electric apparatus, section feeders, medium sized draglines, shovels and drills. "The cables are also suitable for underground reeling applications," adds Marks.
Proof Engineering, market leaders in the manufacture and supply of flameproof and explosion proof products, have incorporated the latest technology design into their Opencast range of connectors. The IP 65 rated connectors are corrosion resistant for improved safety and reliability in the field and are ideal for use on equipment such as drag lines. Proof Engineering also supply a quality range of connectors suitable for underground applications.
Powermite is a Division of Hudaco and has been a leading supplier of world class components, equipment and systems to the mining, marine, industrial and general engineering sectors in Southern Africa for over 45 years. The company's extensive product portfolio includes a range of energy supply systems, motorised and spring cable reels as well as industrial and mining cables, plugs and sockets.